Transcribe - Speech
to Text & Translate
Great tool to translate text, speech and even to have real-time translated conversations!
Download for Free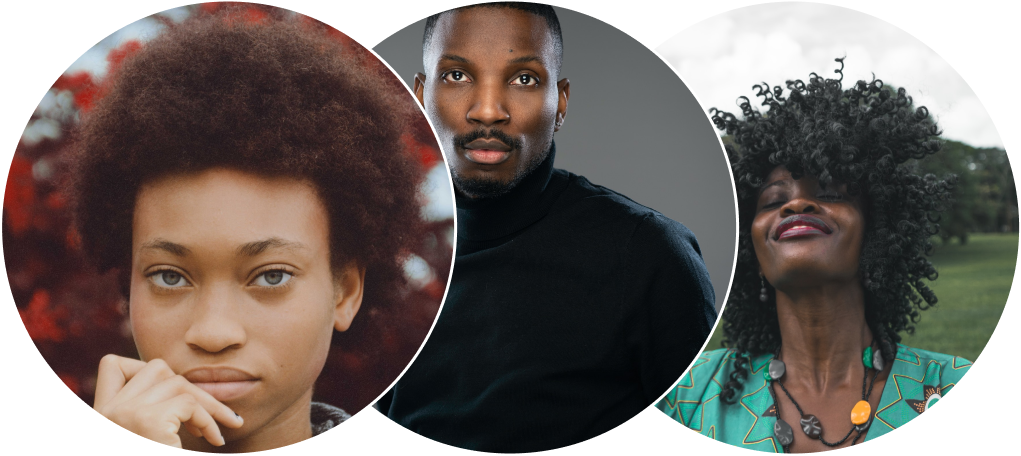 4.8/5
Rating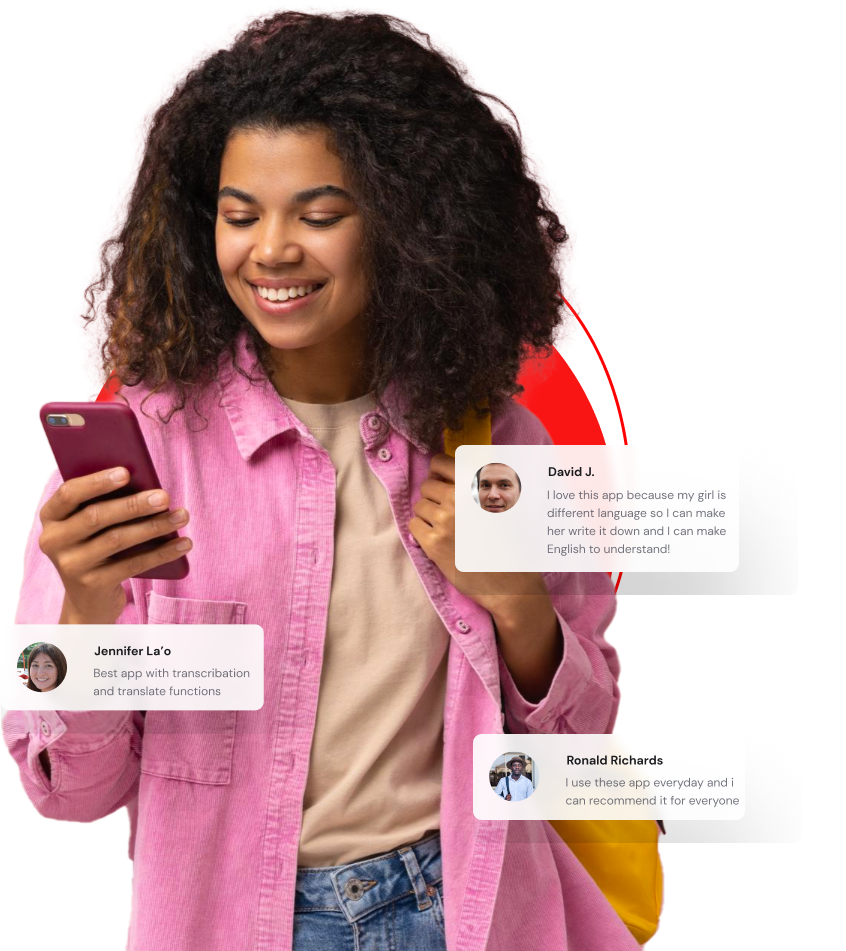 Features for a better experience
Live Translation
Speak to translate. Dictate what you want to translate and let the app read out the translation, or read it on your screen
Voice to Text
This software can transcribe your voice into text in real time with great accuracy thanks to its leading technology
Hearing Aid
Hearing aid app that auto-adjusts to specific features of your hearing. Use the power of your smartphone and latest technologies for maximum sound amplification
Translate voice in live time
Voice translation was never so easy! Travel around the world and easily communicate in any country – Voice Translator will instantly pronounce translated phrases on-the-fly! Can't read the menu items in a fancy foreign restaurant? Those days are history now with instant camera translation!
Communicate freely at the airport, hotel, gas station, supermarket or any other place. Read street signs in a foreign country, translate manuals of your overseas purchases or the text of any picture you already have in your phone. Just put your personal interpreter into a pocket and use it for your all translating needs!
Transcribe voice & music to text
The primary offering of this free audio to text converter app is the speech to text feature. With this audio conversion feature, all you have to do is speak text and it converts it into notes. The audio notes can be copied and used for voice text chat purposes. This way this easy text converter can help you convert your voice into speech text.
The most amazing feature of this free text to speech and speech to text converter app is that it supports all the languages. You can speak in any language and it detects the audio and converts it into the text of the desired language. So when you want to convert audio to text and you have difficulty related to your language you can easily do that by using this app.
Hearing Aid & Boost volume
You will be impressed with our redesigned listening device! It could be a big help for people who are deaf or hard of hearing. Use your smartphone and latest technologies for maximum sound amplification. Increase the volume and improve the sounds around you. It helps you to restore and improve your sound perception to the natural level.
Trust the smartphone with the care for your hearing. We recommend that you use a hands-free set.
Intended to be used with any type of hands-free sets (supports Bluetooth sets and AirPods).
Thousands of people have chosen HEARING AMPLIFIER - HEARING AID to solve their hearing problems. The application was created by hearing aids development engineers.
Hearing aid app help you
hear & live better
Use the power of your smartphone and latest technologies for maximum sound amplification
Download for Free